Utmost professional competence and quality service which helped us to recover the Investments from the Authorities. Pioneers in their domain.
Rishabh Lodha
CA

I am a client from Canada, GLC helped me to retrieve and get back my shares which went dormant and deposited to IEPF. This was a lengthy process, however GLC was successful after diligently following up with the government. They are reliable and trustworthy. They are also professionally sound. I wish them good luck and hope that they continue helping people who need their help. God bless GLC.
Himansu Bhaumik

Excellent service and support provided by GLC. Extremely satisfied with the service and efficiency. Thanks for your help and support. Look forward to dealing with them again!
Deepak Sahi

GLC helped me trace & reclaim old investments which I had forgotten about and had no documents. Initially, I was a bit skeptical but once I met them I gained confidence in their capabilities. They did the whole process without much hassles for me & got my shares back. Sanchit & Ankit were very helpful till the end going the extra mile to help me with proper documentation for compliance purposes.
Priyanka Bhagat

The company has done a wonderful job to get our shares recovered from the Government body. Also they took great pain to do the excellent documentation to my satisfaction. Highly recommended.
Sunil Jairath

I bought 1000 shares from a company 10 years back. After some time my application for transfer of shares was turned down from that company due to partially invisible signature (as a transferor). I knocked the doors of authorities and consultants, but returned empty hand. After lot of research got information about Iepfclaim, who helps in investment related issues. Iepfclaim experts delivered duly transferred shares at my doorstep within a month's span.
Arbaaz Saifi

GLC Wealth Advisors are the true professionals in their field. Their team is highly efficient, extremely responsive in client communication and genuinely knows the business. GLC's guidance has been invaluable in navigating a highly complex process. In our case, involving traversing the complexities of dealing with the UK, the US, and India. No drama, no hyperbole, they just get things done. I unreservedly offer my highest recommendation.
Mayuri Bailey
USA

Very dedicated, professional, and reliable Thank you for your service, made it so easy for us. Anybody looking for financial help would highly recommend GLC Wealth Advisor.
Prasanna Neelamkol
Kerala

GLC has been extraordinary in their delivery of service In helping me retrieve my shares ( Safari Industries) which had been stuck with the IEPF for several years! They have gone beyond the call of duty to solve this case which I had almost given up as a lost case. GLC has the proverbial Midas touch and this is a " Company Extraordinaire"!
Keep up the good work GLC! God bless you in all your future endeavors!
Murali Menon
Haryana

It was a pleasure to have Ankit on our end as we navigated the complications of getting the IEPF release of our shares. He was very professional and transparent ensuring that we were kept updated through the process and delivery on time. Would highly recommend it to anyone
Mohit Anand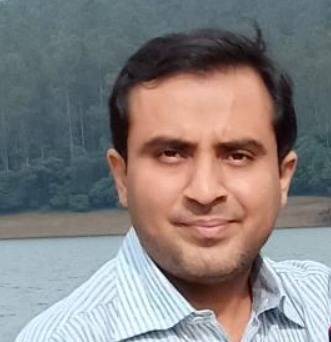 GLC Wealth Advisor has been very helpful in getting back our family's shares of Navin Fluorine from IEPF. We were struggling to get back the shares for last 2 years. They helped us to get back the shares in only 6 months. They are very professional in their work. Everyone whose shares are stuck in IEPF should contact them.
Vishwajeet Singhal
Businessman, Chhattisgarh
In a matter of less than 6 months , our matter was resolved to our satisfaction. GLC team is very prompt & reliable people to associate with in regards to IEPF work .I will recommend to friends n family , to connect with GLC for their IEPF related matters
Sanjay Bhasin

Your services are excellent. Thanks for all your efforts done.
Alka Gupta

Its been a wonderful experienced working with GLC WEALTH ADVISER. They are very hard working people, and fulfill their commitment on time, I am very happy with them, thank you so much sir.
Manoj Kumar

I have NRI shares of Dabur India Ltd for my wife and all shares went to IEPF, It was so difficult to work with Indian company and the government from USA to get shares back but I search on line and Found GLC Wealth advisor in Delhi and I contact him for process for getting shares back, and Mr. Ankit and GLC staff work Professionally for me and I get my all shares back within short time with no hassle. Thank you so much GLC team, I defiantly suggest for IEPF Issue.
Upendra Patel
NRI, Businessman

Extremely happy with the overall service provided…initially was skeptical due to many scams going around..but GLC showed professionalism and lot of perseverance in making me understand the process..In fact, more than me, it was them who were following up..something a delight to see in such services…Highly recommended!!
Nishi Sinha
Senior Citizen, Patna

It was a pleasure dealing with them, no false promises were made, timeline was adhered to and the job got done. Great experience. Thank you team GLC Wealth Advisor
Harsh Lata Behl
Senior Citizen, Gurgaon

We had shares in Federal Bank which had gone to the government fund IEPF (Investor Education Protection Fund Authority Account) due to long inactivity. First I tried to do the work by myself but later on I contacted GLC Wealth Advisor for recovery of these shares because of the tedious procedure. They have done wonderful work in successful recovery of these shares. Their communication and coordination with me was perfect. I am fully satisfied and wholeheartedly recommend the services of GLC Wealth Advisor to all.
Johnson K. Kurien
Canada

Excellent service. Very helpful and cooperative to get our unclaimed shares from IEPF.
Yogesh Bendre

Very much professional and extreme knowledge of domain..(Ipef).
Typical professional and explained everything in detail.
Thankx Ankit for such a great help and support.
Ashok Mahajan

Ankit was very helpful in guiding me for the correct process for the refund from IEPF I just called up randomly after my google search and he was willing to help. Really appreciate his willingness to provide right direction for solving my issue. Thanks very much.
Rakesh Gupta

Best for wealth recovery. 100% success rate ..
Shorya Jain

I got in touch with the GLC team to seek some advice on how to renew dormant shares. The team was really kind in suggesting solutions in spite of the fact that I am not their customer.
Vinayak Dubey

GLC Wealth helped my family find old investments of our father which we were unaware of since his demise. They helped us with the complete process including the court & legal process. We are very grateful to them for their help and highly recommend them for their services.
Dhaneshwari Devi
Delhi

I find it my pleasure to share my views that GLC wealth Advisor – Sri Sanchit ji and his team helped us to recover our old Shares of Tata Elxsi , which were stuck for a very long time for about 30 years.Even after so many hurdles , they were able to resolve my issue and finally I got my shares back. They are very genuine and professional and competent team . In other words they are helping lot of senior citizens , and so the national interest. I wish them a very success in their mission to help people. Thanks.
Rana Pratap Singh
Senior Citizen, UP

I approached GLC to recover my mom's shares that went into IEPF. I am not even based in India. GLC manager the entire process for me in India and got the shares into my demat in just 3 months. The service was smooth and courteous. They know their job well. I would recommend them To anyone who needs to recover their shares from IEPF.
Lovekesh Raj
NRI

Garg Law Chambers (Mr Ankit Garg) we're truly professional in their service, supportive and were very helpful in resolving my long standing issue within the time frame they mentioned.
The process were transparent and supportive.
Jaishankar C S

My father's stock in Mayur Uniquoters were stuck for a couple of decades! One of my friend recommended reaching out to GLC Wealth and I was not disappointed. Not only were they able to search the above mentioned stocks, they also told us about some other stocks that we had completely forgotten. The process initiation was very smooth as we were told about all the documents needed upfront. Once we provided the documents, GLC proactively followed through with all the agencies, company contacts and kept us updated on the process. Within a few months, we received all our stocks with very minimal involvement. I am sure the entire process was very cumbersome but they made it so simple for us. I am thoroughly impressed with the expertise and professionalism of GLC Wealth. I have already recommended them to multiple friends.
Abhay Khetan
USA

Good experience with GLC Wealth
Pankaj Koli

Their services are excellent and promising.
BSI LTD

When there was no hope of getting money from IEPF as it's a lengthy process and we all know how Govt. works in their own non logical way we found GLC. Mr. Ankit was if great help give us hope that we can revive our money from IEPF and he will give support till the end. Trust me we approached to others also but all made us go round and round and none of the agency was honest but Ankit ji is very honest and target oriented and he got our work done and we are very happy. Thanks to Ankit ji for giving a hope to my aged parents too for enjoying their life by getting the shares back from IEPF.
Neha Kalanouria

Very dedicated, professional and reliable!
Thank you for your service, made its so easy for us.
Anybody looking for financial help, would highly recommend GLC Wealth Advisor.
Prasanna Neelankol

I contacted them for IEPF claim. Ms Pooja was very supportive and explained me the entire process. I am really impressed by their knowledge and their willingness to support customers. Will definitely recommend them to anyone who needs such services.
Sachin Shah

Had the opportunity of meeting Mr Ankit Garg. He is a wonderful gem of a person. He is there to help, really help.The staff is excellent, especially ms.Pooja is very cooperative in explaining matters.
Anwarparwez Shaikh

I took consultancy service from Mr. Ankit Garg for my shares which was stuck in IEPF. He did not only suggested me the right way but also he helped me to get my shares back to my account. Really good service received from Garg Law Chambers
Abhi Garg

I have availed Mr. Garg's services on numerous occasions and find that the services are delivered each time with 100% success rate. I have been able to recover my ancestral wealth taken possession by the government and each time he has delivered as promised. In my mind that's a very high level of credibility! You have every compliment from us and we'll deserved. Thanks!
Amit Mital

Mr. Ankit Garg made the task I thought was impossible into possible. Dealing with DP, RTA, Company staff is complicated and beyond logic, staff in these places close the doors to logic on your face and make you helpless. I was about to give up on a large valued transaction, I didn't know where else to seek help and then I spoke to Mr. Ankit Garg, he is soft spoken, professional and resolves using his legal skills. Mr. Garg is highly intelligent, capable. On top of all these scholarly abilities, unlike most other lawyers – Mr. Garg never demands for payment, probably because he is confident that the client will gladly pay based on the outstanding services he provides. In today's world, it is difficult to find a professional like Mr. Garg – keep the good work Mr.Garg. May God bless you to be of help to many others. My sincere thanks for the outstanding service you provided.
Dr. Raj Gupta

I was extremely satisfied with Mr Sanchit Garg and his company. They undertook my matter and resolved the same as expeditiously and professionally as they could. I strongly recommend them and would avail of their services whenever required.
Vijay Roopchand
Businessman, Delhi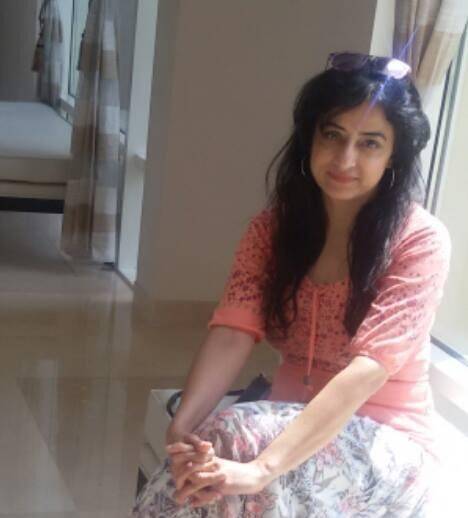 I am really so thankful to Mr. Ankit Garg for recovering my shares. Unfortunately, I had lost my details related to my change of name as well as address was changed also.. .not only this I had a signature mismatch of my previous name. It was complicated, I didn't receive any bonus shares too due to change in address. Shares were valuable. I tried harder but wasted my time here and there as many ppl assured me that they will recover my shares in my new name and get it Demet.. In the process I wasted money as well as enough time too. Though, I had lost all my hopes that I will succeed to recover my shares but one day, while googling I got the GLC's number. I got convinced by him and thought that I will give a last try. I am really glad that he got all my shares demet that too within the stipulated time. I am so thankful to him. God bless!
Urvashi Kumar
Teacher, New Delhi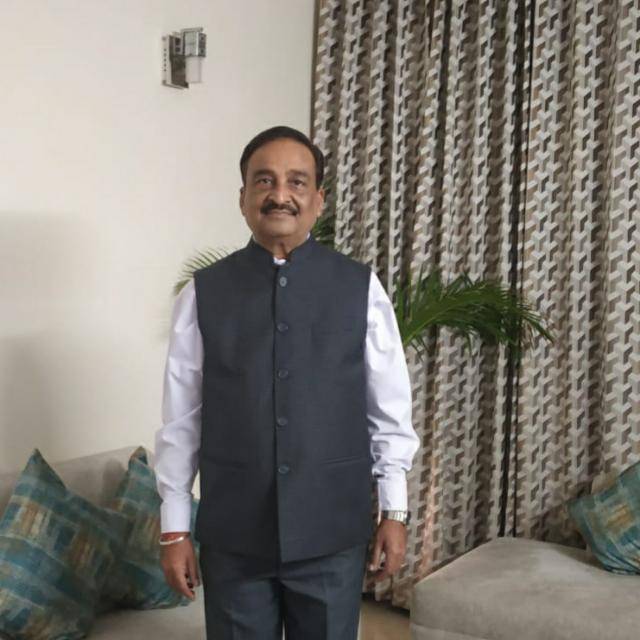 Very prompt and efficient service for getting my shares transferred back from IEPF …keep it up
Surinder Bansal
Gurgaon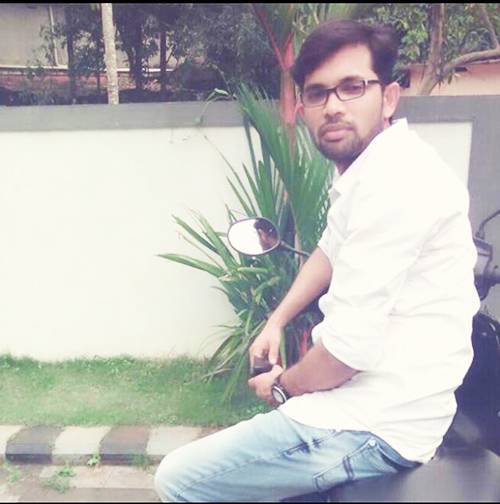 Myself Abdul, I have been trying to find a good Consultant who could help me to get my fathers equity shares from IEPF which was pending for quite long time says 15 years !
I contacted many people and they were ready to take up my case but no guarantee and it was not that convincing.
Hence after lot of research I came to know about Ankit Garg from GLC Wealth whose profile felt like good and I had a long call with him to understand the background.
He was very much professional and was ready to take my case and committed the processing time as well. I should thank him very much as he committed to close my case in April 2020. Unfortunately it got extended to another 1 month just because of this Corona impact. However he was following up my case with IEPF on priority and it was cleared and all the shared and dividend got transferred to my father account.
I personally suggest , if anyone has similar sort of issues and who are looking for a professional consultant,  then the right person is  Ankit.
Good thing is that he is a Lawyer as well as a Chartered Accountant. So definitely he knows how to nail things easily.
Good work Ankit & team !
Abdul Naseer
IT Professional, Kerala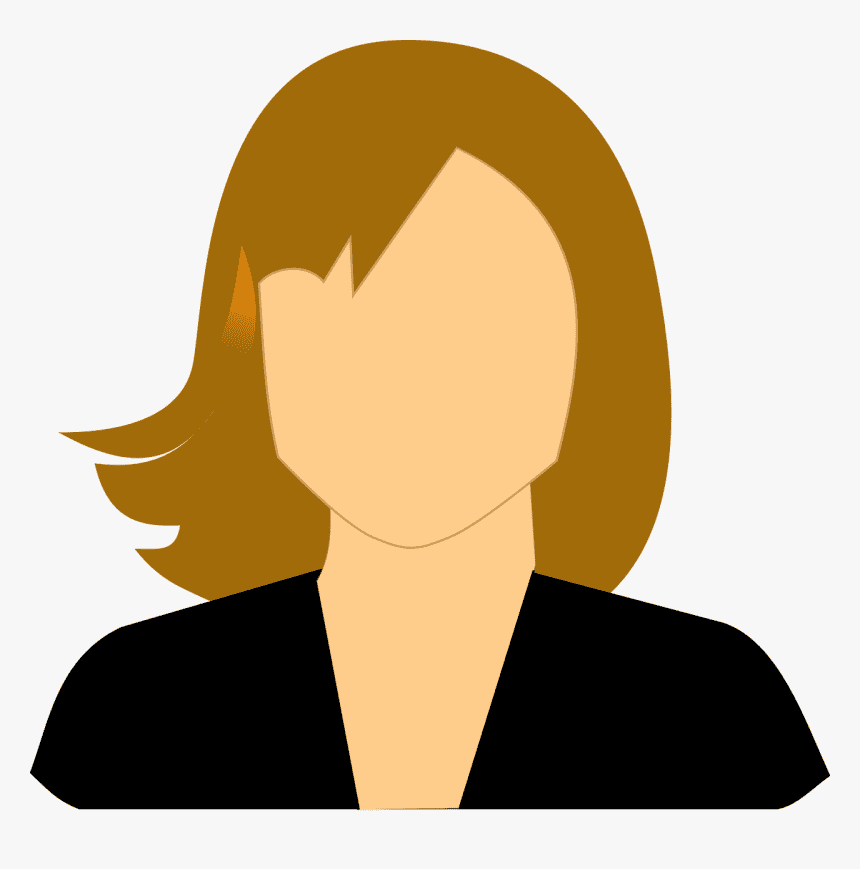 I had my father's shares stuck in IEPF for a very long time. They helped me to get the shares back in a short span of time at reasonable cost. Thank you GLC wealth for your help
Chitra Senthamil
Delhi

Hi, I am investor who gave my iepf unclaimed shares and dividend which was dragged to Iepf so I approached wealth advisor who claimed my shares in duly time , without GLC wealth advisor this would have not happened to us. GLC wealth advisor got back our27years unclaimed shares from Iepf.. The head of this concern is very genuine and promising about our shares to get it back which was hopeless to us one time, after giving to them I was headache free. Iam very grateful to respected sir Mr Ankit Garg.
Deepa Jaishankar
Chennai

I bought some shares of Eicher Motors Limited from my first salary back in the 80s. In a few years, I left India and settled in the US. I almost forgot about all my shares some of which were transferred to the IEPF Authority. However, early this year, I got to know about GLC Wealth from a relative back in Delhi. The team at GLC Wealth has effortlessly and seamlessly helped me in complying with all the formalities of the Company and filing my claim with the IEPF Authority without coming to India. It is with their expertise, professionalism and regular follow up with the IEPFA, i have recovered my hard earned investments back in a very short time .
Deshbandhu Garg
Businessman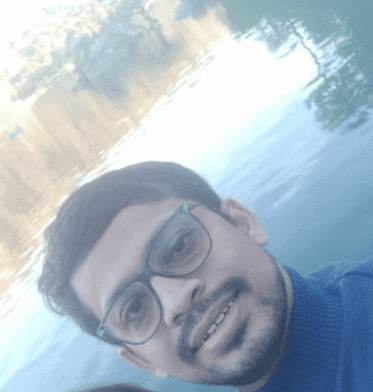 Highly recommended for their Professionalism, Quality, Responsiveness, Value
Henil Shah
Senior Citizen, Ahmedabad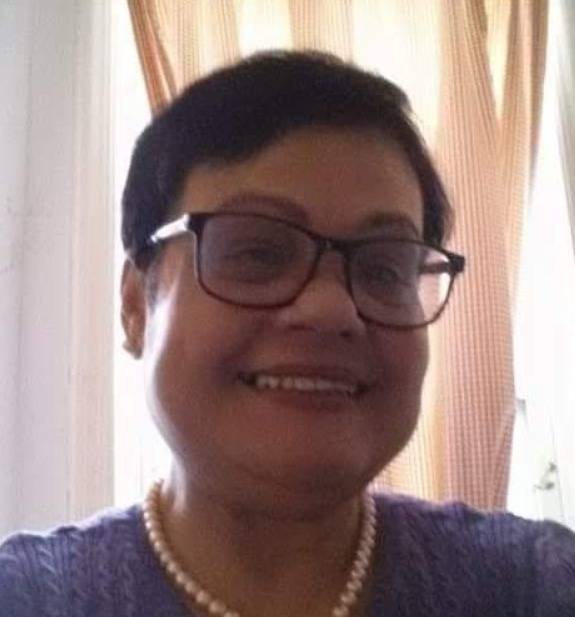 They were very helpful in getting my shares back from IEPF. Excellent Service!
Iona Rice
Senior citizen, Chennai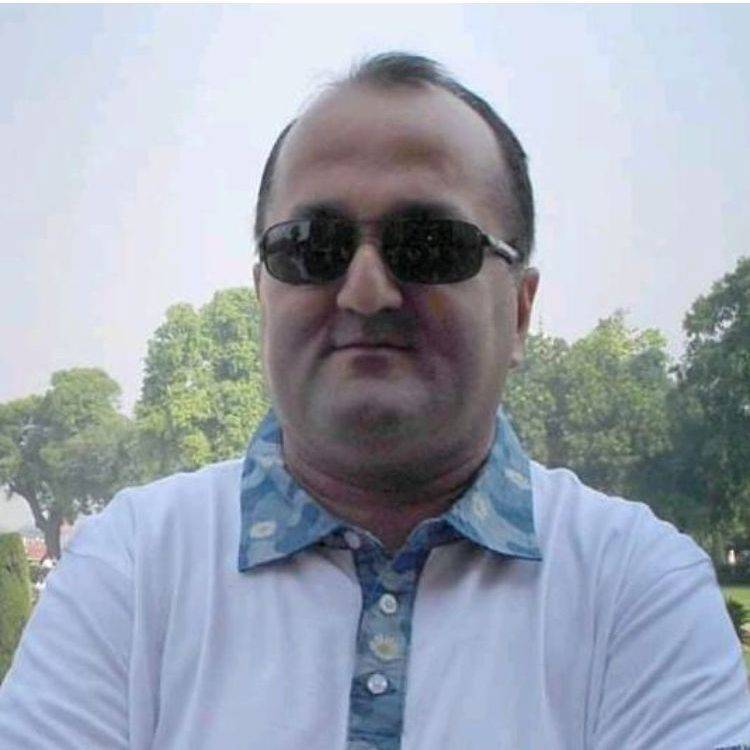 Very professional company and can trust them fully for IEPF recovery
Krishna Prakash
Bangalore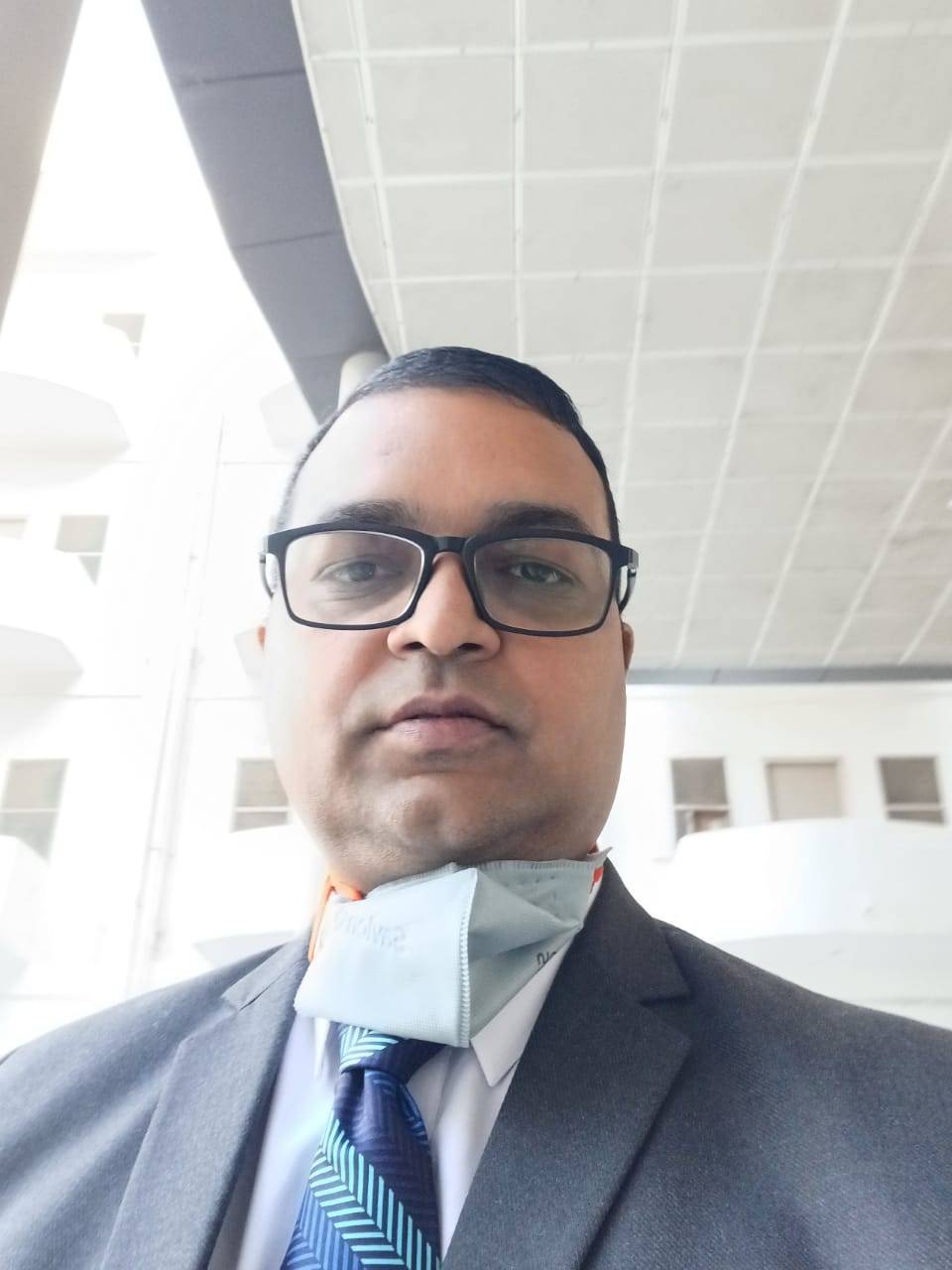 Very professional company, Thanks to Mr. Ankit Garg for recovering my shares which was stuck in IEPF.
Kundan kumar
Businessman, Delhi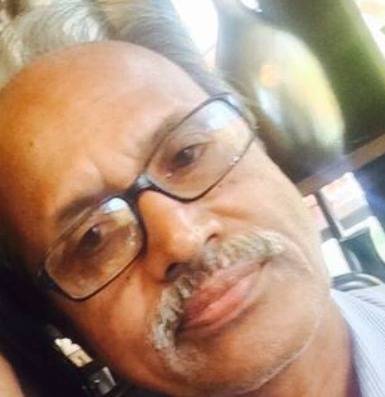 Service is excellent. I am very much satisfied due to after 2 years of pending problems has been solved by GLC wealth advisor.
N. K Chakraborty
Senior Citizen, Kolkata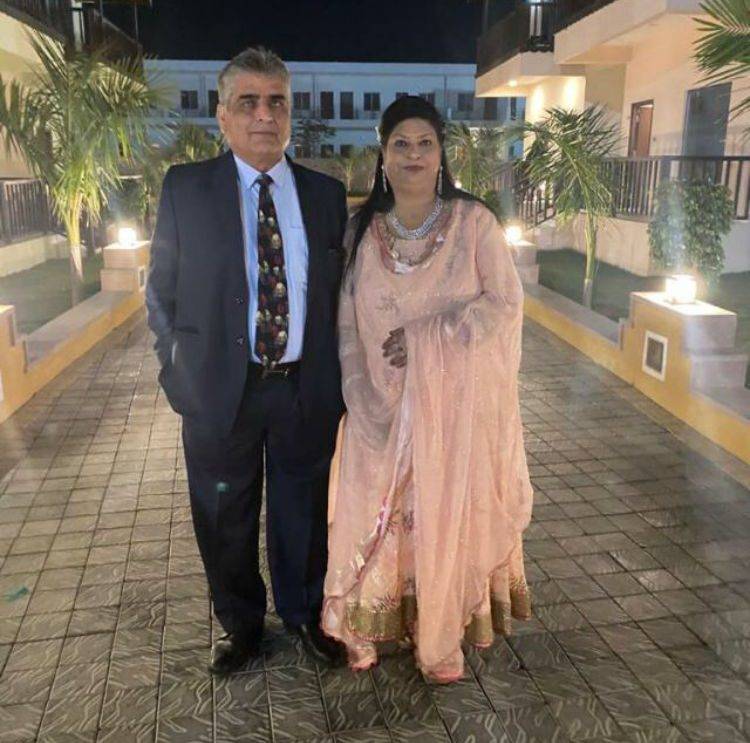 GLC Wealth know how to handle the work Professionally.
Naresh Bherwani
Delhi

Quite resourceful and professional! The team managed to recover all the shares as committed!
Parag Bajaj
Dubai

Really wonderful service- and we have got our old claim before the committed time – Superbbb.. Glc wealth.
Pawan Bohara
Gurgaon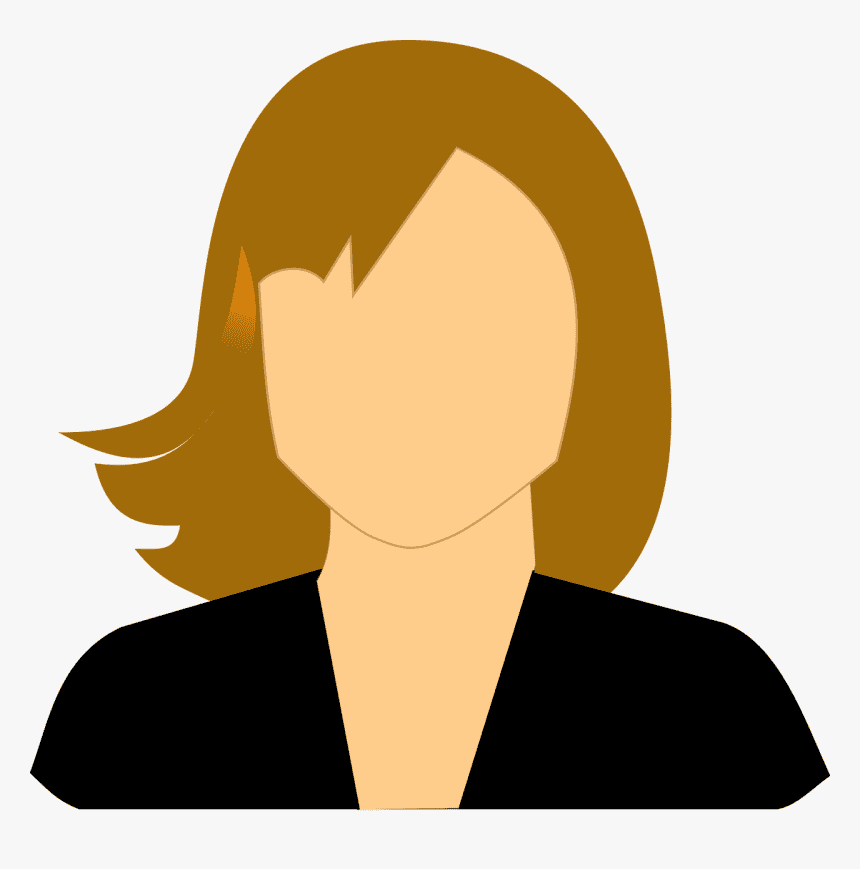 I will appreciate an incredible work done by Ankit Garg & Associates which was near to impossible to retrieve holded shares of Reliance from IEPF though it took time but it was all due government procedures and delays but Ankit Garg had great patience and calmness and finally getting successful in this project.
I will be very thankful for its efforts.
Pushpa Vatnani
Delhi

Claiming my shares from IEPF authority was becoming difficult even after following the official claim process. No other IEPF claim advisors were able to help me with this and were making things go round and round. But GLC wealth advisor (Ankit Garg) got the issue resolved within a month's time after discussion with IEPF authorities. And I was surprised to see the shares in my demat account in such a short time. Thank you once again GLC Wealth Advisor(Ankit) for getting my work done in a very professional and responsive manner.
Rachit Agarwal
Pune

Mr. Sanchit and Team GLC helped in reclamation of the Shares being transferred to the IEPF Authority in a short duration of the time. Highly recommended for the IEPF and other related services.
Siddhant Garg
Businessman, Delhi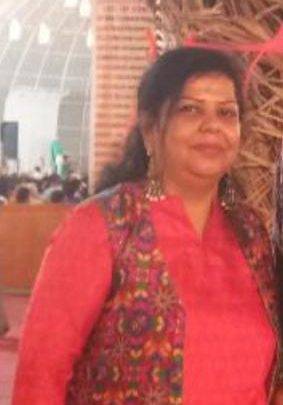 Thank you to entire team for helping me recover my shares from IEPF.
Sneha Shahri
Mumbai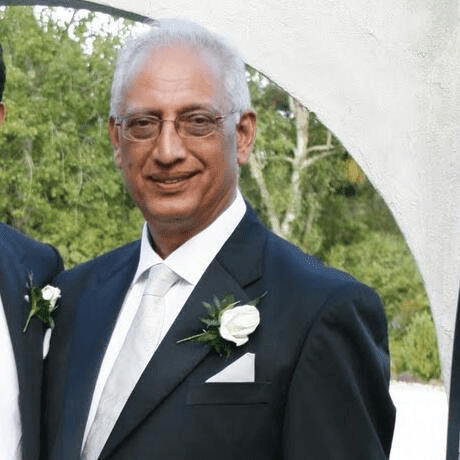 Me and my wife moved to New Zealand ages ago, and only last year through the diligent efforts of GLC Wealth found out that we had a huge number of shares lying unclaimed from our investments back in India which we were completely unaware off. A lot of these shares had been transferred to the IEPF Fund. GLC Wealth helped us corresponding with the companies and recover our long forgotten shares back and further helped us with our claims with the IEPF Authority without coming to India again and again. Eternally grateful!
Suman Gadhok
Retired, Auckland