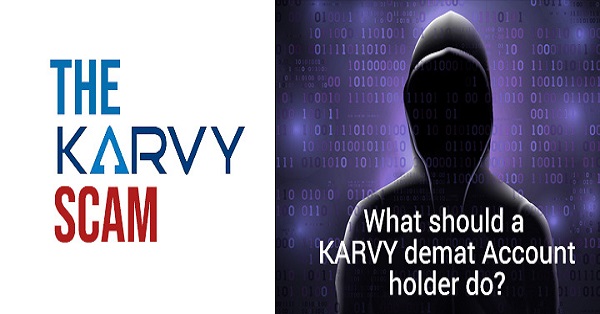 IIFL Securities and Axis Securities to Acquire Karvy Accounts
Brief background: In November 2019, market regulator SEBI banned Karvy Stock Broking Limited (KSBL), a Hyderabadd based firm, from taking on any new clients for its stock broking business on account of accusations of misappropriation of its client's / investor's funds for their own operation / other businesses without the investor's permission. In December 2020, National Stock Exchange declared Karvy a defaulter for non compliance of regulatory provisions and expelled its membership.
What is Karvy's Scandal?
Karvy Stock Broking Limited, at one point one of India's leading Share Broking Firm was caught up in a scandal in the year 2019, when capital markets regulator Securities and Exchange Board of India (SEBI) found that KSBL had pledged the securities of its clients without any express consent to raise a sum of ~Rs 2,000 crore belonging to 2.35 Lakh investors for its own operations. KSBL transferred its client's shares/securities to itself by using their Power of Attorney and raised funds by pledging these securities to the bank and then diverted the funds raised by it to its real estate arm.
What happens to the Karvy's account holders?
Thereafter SEBI passed the order and imposed a ban on KSBL for misusing clients' securities. NSE and BSE expelled KSBL from its membership and declared it as a defaulter.
After a formal bidding process IIFL Securities and Axis Securities have acquired the demat and trading accounts of Karvy Stock Broking Limited respectively with the depositories National Securities Depository Ltd and Central Depository Services Ltd.
Around 11 lakhs demat accounts and trading accounts having AUM worth Rs 3.01 lakh crore are transferred from KSBL to IIFL and Axis Securities respectively. It is worth mentioning that the funds raised from the bidding process is utilised for settlement of claims of investors of Karvy. NSE has already paid around Rs 2,300 crore to 2.35 lakh investors of KSBL as part of trade settlements.
Activation of Accounts in IIFL Securities and Axis Securities
All the Investors with their accounts in Karvy are required to activate their demat and trading accounts with IIFL and Axis respectively after following a very simple process.
– IIFL and Axis will send a link to all the investors at their registered email ids (registered with Karvy) to initiate the request to activate their respective accounts.
– The Investors need to click the activation link and after some KYC formalities the demat and trading accounts will be activated.
– All the holdings of their Karvy accounts will be transferred to their new accounts in IIFL/Axis.