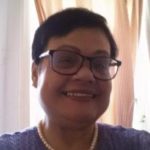 They were very helpful in getting my shares back from IEPF. Excellent Service!
Iona Rice
Senior citizen, Chennai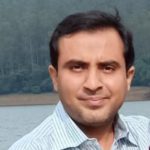 GLC Wealth Advisor has been very helpful in getting back our family's shares of Navin Fluorine from IEPF. We were struggling to get back the shares for last 2 years. They helped us to get back the shares in only 6 months. They are very professional in their work. Everyone whose shares are stuck in IEPF should contact them.
Vishwajeet Singhal
Businessman, Chhattisgarh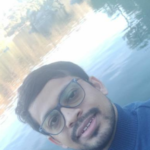 Highly recommended for their Professionalism, Quality, Responsiveness, Value
Henil Shah
Senior Citizen, Ahmedabad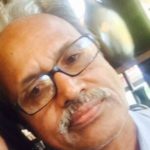 Service is excellent. I am very much satisfied due to after 2 years of pending problems has been solved by GLC wealth advisor.
N. K Chakraborty
Senior Citizen, Kolkata

Mr. Sanchit and Team GLC helped in reclamation of the Shares being transferred to the IEPF Authority in a short duration of the time. Highly recommended for the IEPF and other related services.
Siddhant Garg
Businessman, Delhi

Hi, I am investor who gave my iepf unclaimed shares and dividend which was dragged to Iepf so I approached wealth advisor who claimed my shares in duly time , without GLC wealth advisor this would have not happened to us. GLC wealth advisor got back our27years unclaimed shares from Iepf.. The head of this concern is very genuine and promising about our shares to get it back which was hopeless to us one time, after giving to them I was headache free. Iam very grateful to respected sir Mr Ankit Garg.
Deepa Jaishankar, Chennai

Claiming my shares from IEPF authority was becoming difficult even after following the official claim process. No other IEPF claim advisors were able to help me with this and were making things go round and round. But GLC wealth advisor (Ankit Garg) got the issue resolved within a month's time after discussion with IEPF authorities. And I was surprised to see the shares in my demat account in such a short time. Thank you once again GLC Wealth Advisor(Ankit) for getting my work done in a very professional and responsive manner.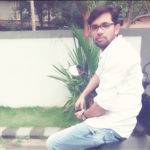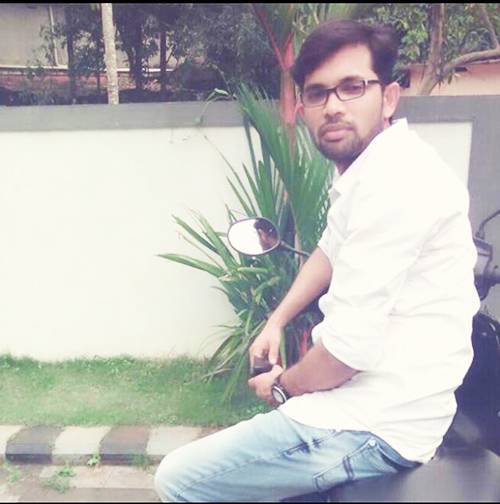 Myself Abdul, I have been trying to find a good Consultant who could help me to get my fathers equity shares from IEPF which was pending for quite long time says 15 years !
I contacted many people and they were ready to take up my case but no guarantee and it was not that convincing.
Hence after lot of research I came to know about Ankit Garg from GLC Wealth whose profile felt like good and I had a long call with him to understand the background.
He was very much professional and was ready to take my case and committed the processing time as well. I should thank him very much as he committed to close my case in April 2020. Unfortunately it got extended to another 1 month just because of this Corona impact. However he was following up my case with IEPF on priority and it was cleared and all the shared and dividend got transferred to my father account.
I personally suggest , if anyone has similar sort of issues and who are looking for a professional consultant,  then the right person is  Ankit.
Good thing is that he is a Lawyer as well as a Chartered Accountant. So definitely he knows how to nail things easily.
Good work Ankit & team !
Abdul Naseer, Kerala
IT Professional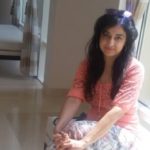 I am really so thankful to Mr. Ankit Garg for recovering my shares. Unfortunately, I had lost my details related to my change of name as well as address was changed also.. .not only this I had a signature mismatch of my previous name. It was complicated, I didn't receive any bonus shares too due to change in address. Shares were valuable. I tried harder but wasted my time here and there as many ppl assured me that they will recover my shares in my new name and get it Demet.. In the process I wasted money as well as enough time too. Though, I had lost all my hopes that I will succeed to recover my shares but one day, while googling I got the GLC's number. I got convinced by him and thought that I will give a last try. I am really glad that he got all my shares demet that too within the stipulated time. I am so thankful to him. God bless!
Urvashi Kumar
Teacher, New Delhi

I bought some shares of Eicher Motors Limited from my first salary back in the 80s. In a few years, I left India and settled in the US. I almost forgot about all my shares some of which were transferred to the IEPF Authority. However, early this year, I got to know about GLC Wealth from a relative back in Delhi. The team at GLC Wealth has effortlessly and seamlessly helped me in complying with all the formalities of the Company and filing my claim with the IEPF Authority without coming to India. It is with their expertise, professionalism and regular follow up with the IEPFA, i have recovered my hard earned investments back in a very short time .
Deshbandhu Garg
Businessman