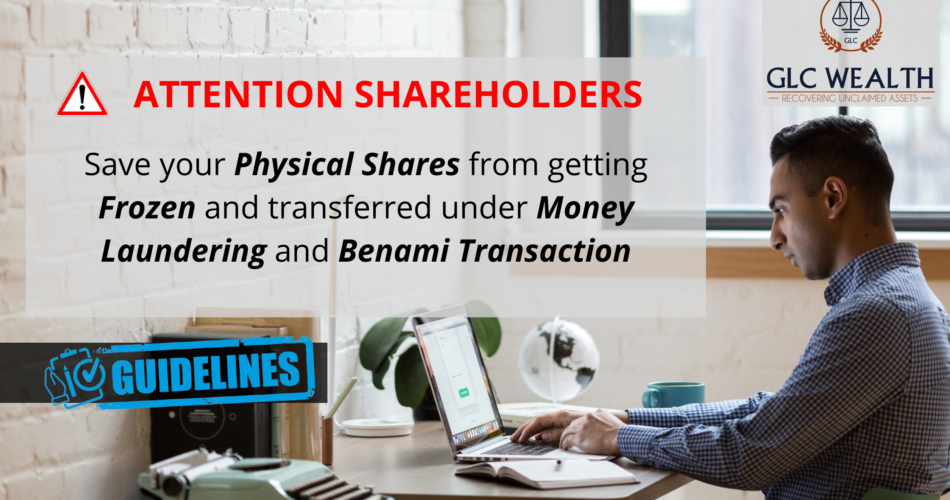 New Guidelines for all Shareholders Holding Physical Shares
Market regulator SEBI has come up with simplified and standardized norms for investor service requests including putting in place a framework for furnishing PAN, KYC details, bank details, signature, issue of duplicate shares, change of status for NRIs, nomination details, and other by holders of physical shares. SEBI has also directed companies and RTA to process such requests based on documents received from registered emails and with E-signatures.
SEBI has made it mandatory for all holders of physical shares to furnish their PAN, nomination (for all eligible folios), contact details, bank account details, and specimen signatures. In case any one of the mentioned details/ documents are not available Folio will be frozen by the RTA on and after 1st April 2023.
It further states that the frozen account which remains to be frozen till 31st December 2025 will be referred by the RTA to the administering authority under the Benami Transactions (Prohibitions) Act, 1988, and or Prevention of Money Laundering Act, 2002.
In light of the new laws, all holders of physical shares must initiate the process of updation of their details in the company's records and recover their shares at the earliest.